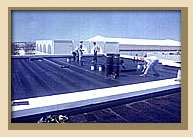 The first company of the group, was established in 1963 under the personal name of Late Qasim Ahmad Fakhro. A fully active company, converted into a Limited Liability entity, is to- date pursuing the initial focus of Trading and Contracting of Lightweight Screed and Waterproofing. The pioneers in Foam Concrete and to-date the market leaders, the company has added a wide range of activities to its waterproofing business.


It has grown from foam concrete and waterproofing business by adding other notable and varied range to its contracting activities such as Pre-engineered Structures, Display and Shop fittings/interior design, Laboratory furnishings - all from basic design to final erection. The shop fittings range, caters from a full fledged department store to small boutiques and the Laboratory furnishings covers educational, industrial and commercial laboratories.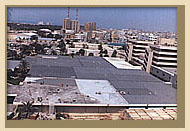 The company in its trading activities of specialised Building Products sells a complete range of Waterproofing products, all kinds of Expansion Joints inclusive of Pre-formed joints, Brass and Aluminium, and range of Sealents inclusive of Fire resistant joints/sealents.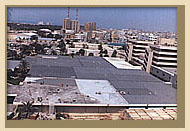 Micro, fiberal concrete re-inforcements, a new concept in construction, replacing the conventional wire mesh is also sold by the company. The company also sells Roof Tiles, Extruded Polystyrene, Polyurethane insulations and Sandwich Panels. Onto diversification, the company has added Industrial Cleaning Products to its portfolios and is shortly launching a Corrossion Protection divison, a need of the region.
A professionally managed organisation, the company has shown sustained growth over the years and has earned regional recognition in its fields of strength by major international vendors.
P.O. Box : 633, Bahrain.
TEL: (973) 723003, FAX: (973) 728726.
E-Mail :fakhro66@batelco.com.bh